Hey! What happens at InterGeo, stays at InterGeo

The M2 is a 100% logical evolution when you see the market.
DJI, Ebee, Delair are all dual frequency RTK/PPK GNSS now. F9P rovers are already pointing out here and there, it is time for Emlid to propose their own version.
Agreed, but it is about 15 years behind the curve because of the proprietary nature of the service and cost of the hardware. It is really a wonderful day to have this capability at an accessible price-point about two decades after GPS was made publicly available to surveying. Construction has been on multi-channel for about 15 years. Due in large part to machine control and the demand for GPS data.
WARNING: spoil ahead. If not authorized, please tell me so, I will delete this post.
Reach M2 is indeed dual-frequency.
Time to first fix is approximately of 5s and the RTK baseline is up to 60km (Up to 100km for PPK).
The RINEX logging update rate is up to 20Hz.
The internal storage has doubled (16Gb), but is still not accessible except through the app/webpage.
It is still unclear if the IMU is used or not for correction purposes.
It costs $450.
Source: Intergeo booklets
I'm buying two can't wait to pair them with the RS2!!! Emlid has been awesome for all of our field campaigns!!!
Or through sftp which is the fastest/best solution, I think.
I guess there is probably finally some marked pressure there. The chip is not that expensive and the question is how good is the (probably selfdeveloped?) antenna. I think the antennas from Talisman etc. could provide a significant share to the price while uBlox also offers antennas for testing which are hilariously cheap. If Emlid has a solution which is cheap and good it would be great.
I like the price tag - Still I'm frustrated that I just did spend my students money for a RS+ and could have bought two of those instead. Godverdomme! Emlid could have given a hint but I guess I do not have left the best impression there. I will have to put those on my private shopping list some day

OMG, I realize they might add some extra 300$ for the antenna - that would get them off my shopping list… the old ones are still good enough. I fear I was too enthusiastic.
Yes, you will more than likely want to add the LoRa antenna module… total cost is still VERY LOW to get MULTI-BAND and also much lower than a RS2 if that is out of reach. Thing is, without the existence of EMLID making all this a reality, you would have to look at Trimble, Leica, Topcon etc…which is even MUCH HIGHER COST FAR OUT OF REACH FOR MOST.
There are other products at low price points (or even higher) also like EMLID, but EMLID is the BEST!
If your using the products in business, it's an investment you just have to make…the cost of doing business.
The problem is the very low payment readiness in my area. Finally my customers are totally okay with the result the original Reach devices provide and I'm still working on getting even more out of them.
I do not need those lora modules and prefere long range wifi. I think the ESP8266 long range mode is very promising (>1km, enough for me) and costs less than 10$ a pair.
You want more original Reach devices? I'd suggest putting the word out and you might have a lot available.

Yes, I would really love to have more of them!
I have. You could buy them for…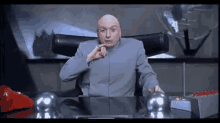 Great, just found that suit case with money, so I'm ready to buy! Where should I ship the bomb äh money to?
If you own the first ever produced Reach RTK or a prototyp it might be sold by Chrities for 10 Mio. one day when Emlid is lonely at the top and has Trimble and Leica etc. as their small subcompanies

I thought about it and I changed my mind. I prefer EMLID would offer the best antenna available and charge some extra money. Finally 300 € are far less than one job to repeat because of a not perfect antenna.
Here: link ot pdf (German) they mention a Harxon D-Helix antenna which they say is extraordinary good.
That is the way that many people should look at prices in general. "Can I afford not to buy this thing, that will help optimize my workflow"
Will the Reach M2 be able to connect two antennas to determine heading?
Also is there any news on when this new module will be released?