I was at my state ASCE surveyors conference and was made aware of a tool that NGS has that can do multiple point conversions between coordinate systems.
https://beta.ngs.noaa.gov/NCAT/
However, WGS 84 is not an option. Start digging and reading around and now I'm more confused than ever in regards of the positioning of Emlid products.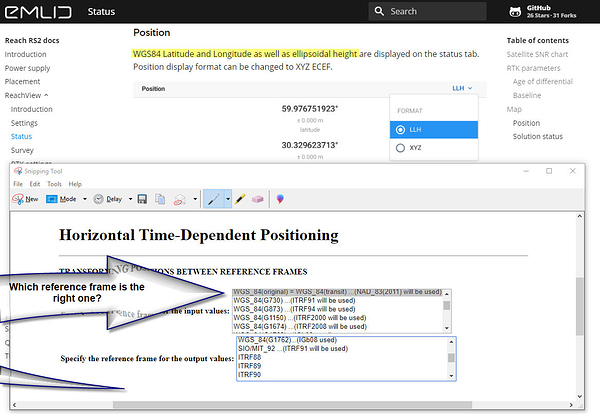 Can somebody from Emlid or anybody with a better understanding in Geodesy shred some light to me please?
I would like to know which reference frame WGS 84 Emlid utilizes to see if I can use the NGS tool for my coordinate transformations.
I feel like I'm in a Ice Cream parlor and they have 6 different vanilla flavors to choose from!


Kind Regards,
Jonathan Miranda