Hi all,
I just got my new batteries, 6S 16.000mAh 22,2V 355Wh. But it burned my power module…is this normal???
Hi @christomaniatis,
Please share your hardware setup photos.
Do you have a chance to test Navio2 with another power module?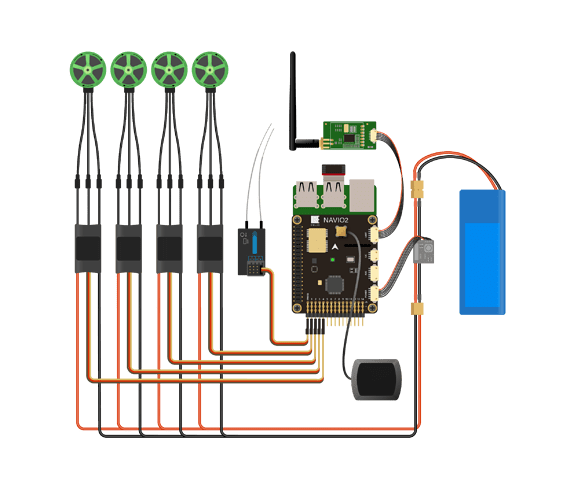 Hi Tatiana, here is the setup i used…Unfortenately I don't have another power module, I bought one today
This topic was automatically closed 100 days after the last reply. New replies are no longer allowed.