So I have been trying to figure out where to put my LUA script in the Navio2 directories to be able to run them.
I am using the basic "hello_world.lua" file from the ardupilot github and have tried to make a folder in both the root directory from this post (Location of Lua scripts on Navio2 - #3 by gwillmon16)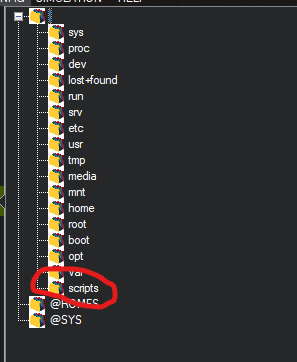 I still receive the error of "Lua: No scripts to run"
Is there a different location the folder is meant to be? Or maybe a different folder name?
Also Edit: I am noticing that when we upload the Lua script to the Navio2 then restart, the Lua script size goes to 0 bytes on restart.