Hi all,
I'm just in the process of setting up my Navio2 by following the instructions on this instructable.
The example run using C++ runs perfectly fine as per image below.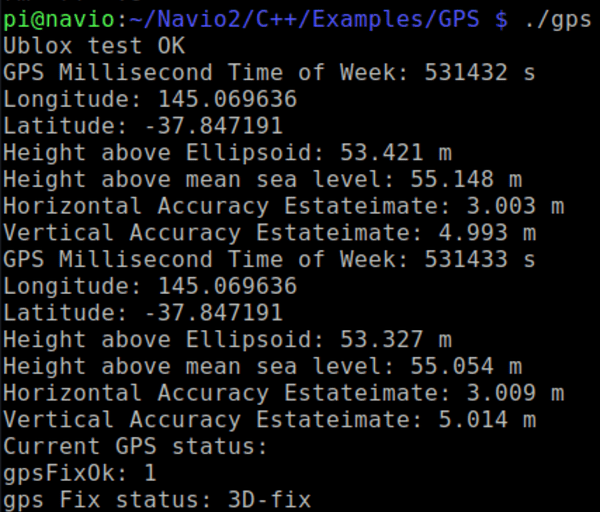 However, when I run the Python example, the file runs but I get no output whatsoever and I have to break (Cntrl + C) to get out of it.

Please help! Thanks