Hello everyone.
So I decided to monitor the cpu usage of ardupilot on my Navio2/ Pi 3+ using HTOP.
I decided to also activate sudo systemctl run fpv to stream. I noticed that in some instances the CPU usage would be very minimal where the load is spread almost evenly over the 4 cpu's. However I did noticed that at times the usage of CPU 1 will sit at almost 100 percent when running the systemctl service while the other cores doing almost nothing. So the question is.
How is the Navio 2 image programmed to use the cpu on the Raspberry pi? Is is supposed to use all 4 or only 1 at a time?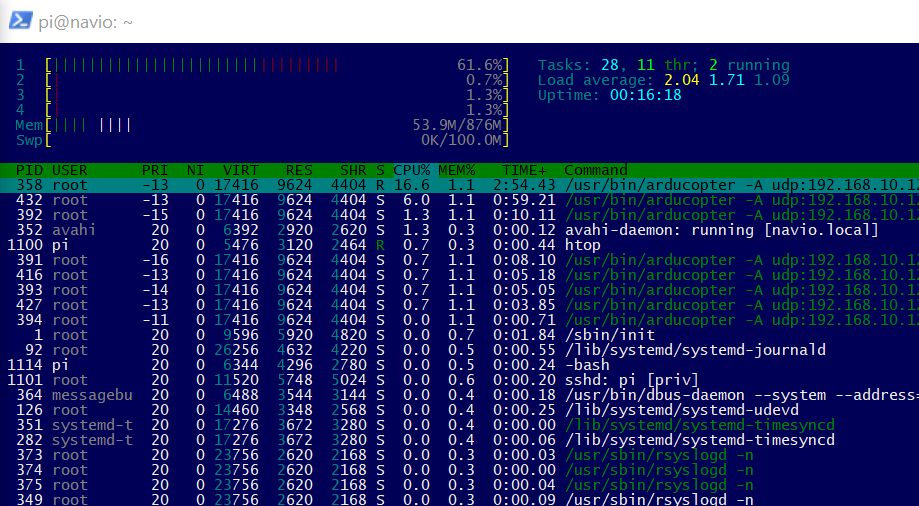 This image is off CPU 1at 61 percent with just ardupilot and default programs running.