I'm going through first time PPK processing and I think I've made a mistake?
We submitted our base station to NRCAN PPP and received this back: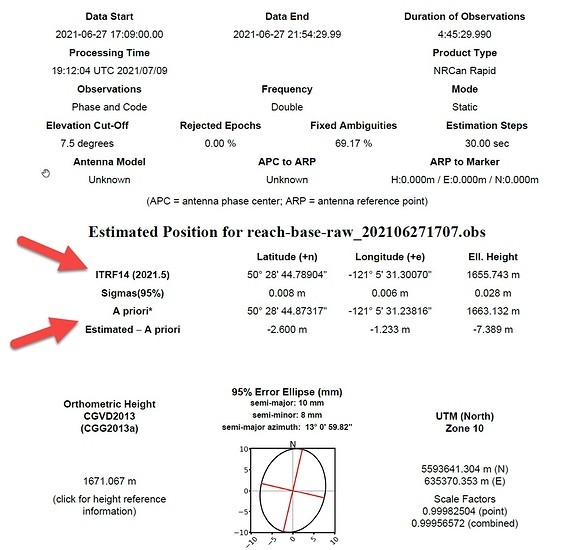 What I am very unclear on is the difference between the estimated position in ITRF14 and the "a priori" position. Reading the online explanation I understood that the ITRF14 position (not the a priori position) is our PPP-corrected position?
I'm then trying to run the files through Emlid Studio. My understanding is that I use the corrected position input into Emlid studio (with the old base .obs file) to get the absolutely positioned base, yes?