Good day all,
We discovered the following when flying with the Emlid M+ today:
Flight time: 28min
Images captured: 194
PPK Triggers: 187
Missing triggers: 7
While post-processing with the EZsurv software, it constantly generates a warning that images captured don't match the number of triggers.
This was validated by Emlid Studio, as the screenshot below shows gaps or missing triggers from the ubx file.
Additionally, it confirms the seven (7) missing PPK triggers required to post-process the images acquired by the camera.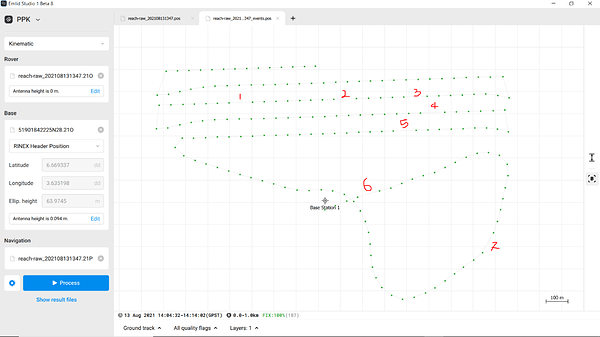 Please tell us the possible cause of this and any other advice you might have.
Thanks in anticipation