Hi there, I was collecting observation for a couple of hours but my log file is missing in reachview app (observation from 29 August 2018 13:49). I'm sure after turning OFF logging there was a UBX file but after disconnecting and connecting again this file was gone. It happened to me a few times already.
I connected to the file system via SSH (FileZilla) and the missing file was actually there and stored as a ZIP.
I downloaded it and tried to unzip but I got error unzipping (see attachment).
I've got 2 question:
is there any option to extract this ZIP file and got observation file?
how can I get rid of this issue?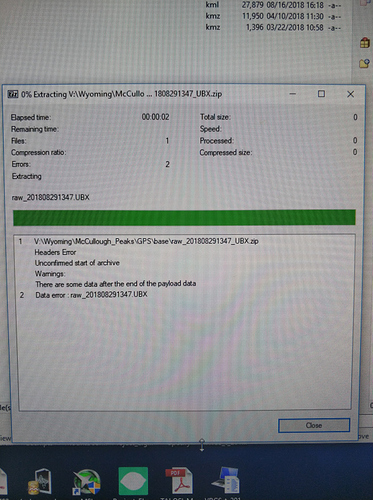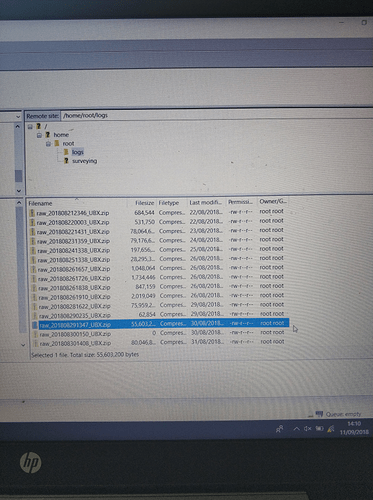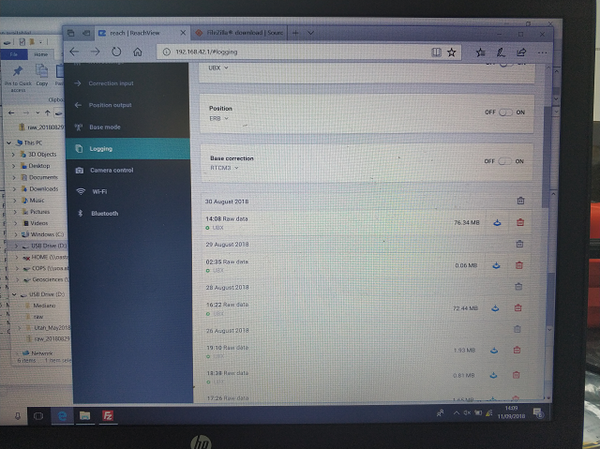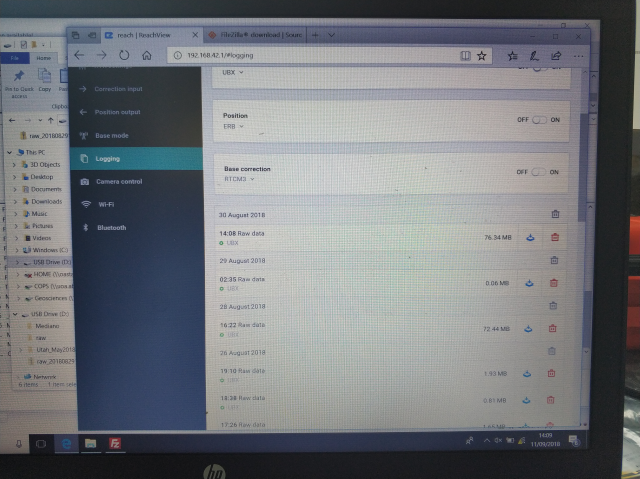 My ReachView version. v.2.14.0
System report: SystemReport.zip (175.9 KB)