Hello
I have a 2 x Reach M2 purchased in late 2021 never used, they were first set up and never updated again. Now is when I need to use both modules, and I'm upgrading them.
In one I have been able to update the firmware to the latest version without problems. In the other M2 I find a series of problems:
ReachView 3 can't find it, even though the M2 is connected to the phone's hotspot. If I connect to the M2 through the web interface xx.xx.xx.xx:5000, all the tests, wifi, tyme sync are shown OK and it tells me that the installed fw version is 2.22.7x. that I can upgrade to version 28.4. The problem is that every 20 seconds or so, I lose the wifi connection, and after about 5 seconds it reconnects to the android hotspot. With these cuts it is impossible for me to update the fw
If I try to update using the Reach Firmware Flash Tool 1.9.0, the tool does not recognize the M2, despite the LED being fixed, having followed the connection instructions.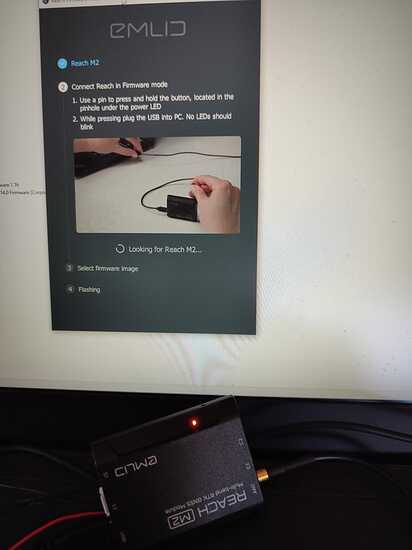 What else can I do before sending my module in warranty?
Regards