So this is interesting. I am using an M2 as a secondary GNSS (blended w/Here3+) on Ardupilot.
ReachView is showing 30-ish+ satellites in view but the M2 isn't sending out more than 16 on average, usually lower. That's on either/both serial outputs.
(Ardupilot/CubeOrange) Output 1: Serial, UART, ERB, 115200
(U-Blox U-Center) Output 2: Serial, USB-to-PC, NMEA, 115200
Is there a reason that the serial output is different than what's shown in ReachView?
ReachView:


Mission Planner/Ardupilot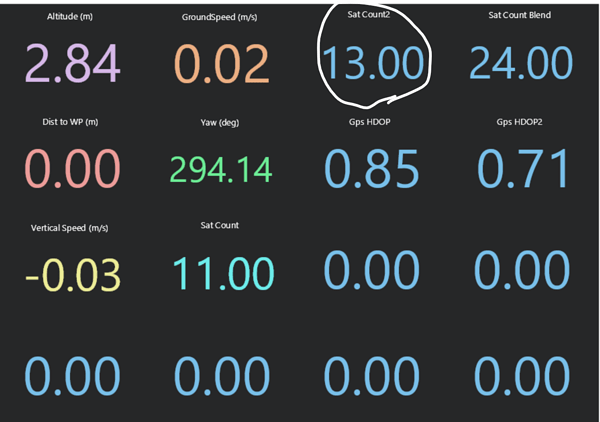 U-Blox U-Center