Hi. I have a problem with every setup I use. I was the same at old reach and also at new GUI.
At actual setup I work with gps only.
My base is connected with ntrip server 25 km away. The base is able to hold rtk with gps only for hours.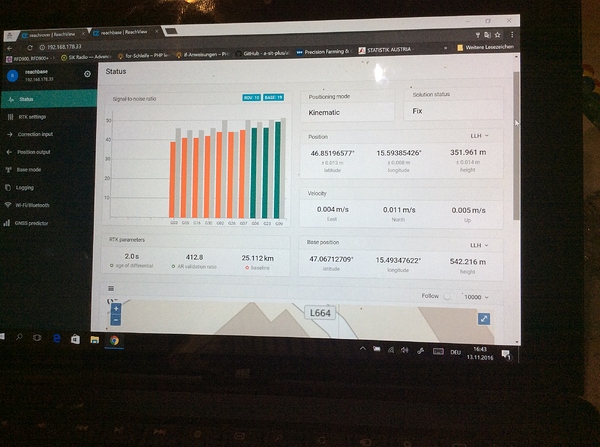 At my rover it's always the same. For this setup rover is static and not moving.
After 5-10 minutes rover gets fix stats. Ar is growing to 999.
After that ar ratio is decreasing slowly down and down the next 10 minutes.
Then the ratio is always between 1 and 2. I never get back fix status.