Hi all,
I integrate the reach M+ on a drone.
However, since a few times, I got bad solutions in post process (see the sreenshot below) I tried to see if in my rover obs I got bad sattelites signal, but I do not see bad signals. I do not know if there is a problem with my antenna, or the reach, or something else
You will find the logs for the rover and the base and the config I used for rtklib. If someone could guide me to find where is the problem, it could be kinds.
Thanks for your help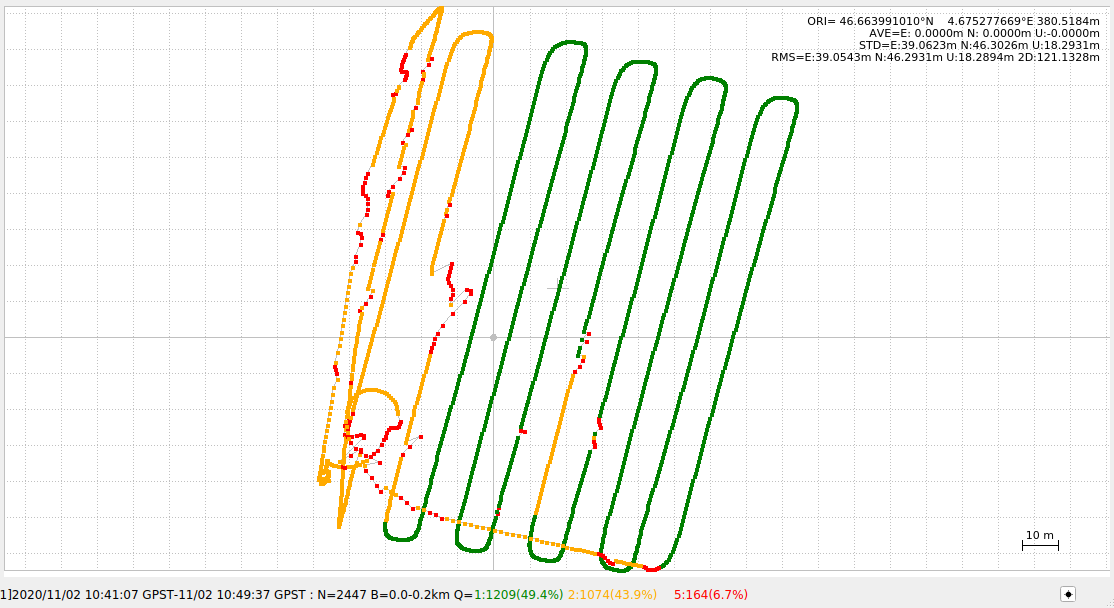 logRoverBase.zip
(4.6 MB)
logRoverBase.zip
(4.6 MB)