This is quasi-experimental and would like others users to test robustness of solutions. It appears I can output an orthometric height in RTKPost. Saves me a whole extra step along the way during PPK!
Anyway, in RTKPost you have option to output geodetic height here: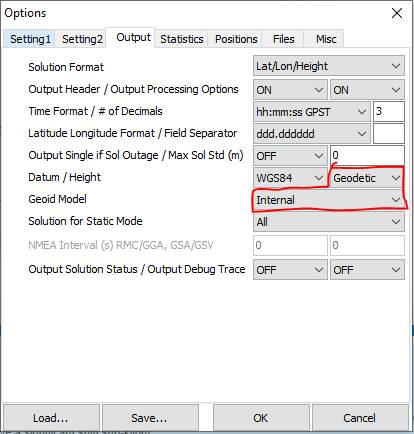 Under the files tab in RTKPost you have option to load internal geoid model. Point to appropriate directory: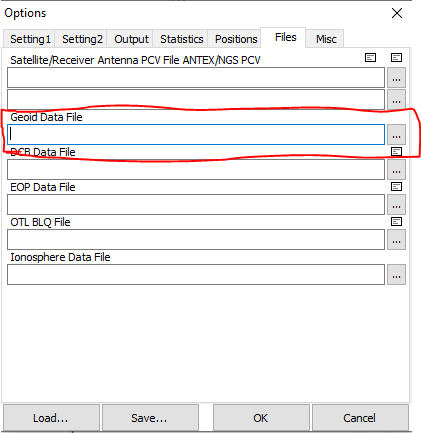 There are number of sources of geoid files out there.
Here are geoid files as TIFF from Agisoft Photoscan website:
https://www.agisoft.com/downloads/geoids/
Micro-survey has geoid download page here:
http://helpdesk.microsurvey.com/index.php?/Knowledgebase/Article/View/479#world
I have tested with Geoid12B for NAVD88 in USA. I compare height with output from VDatum and RTKPost. In VDatum I calculate 272.617m orthometric height. RTKPost outputs height of 272.473 or a difference of +/- 14 cm. Close for a rough first run.
If others want to try to output from RTKPost geodetic heights and post their results against their defacto orthometric calculations I am curious in results and how we can improve output in RTKPost for reliable solutions. There has been plenty of benchmark testing on new and old rigs alike on here lately. Be good opportunity to test PPK elevation values derived from the internal geoid model in RTKPost.