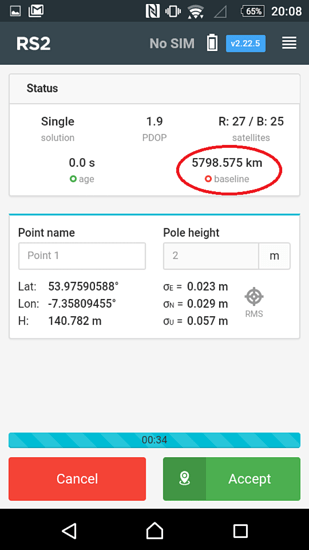 I am trying do a RTK survey using Reach RS2 Rover and Base receivers using LoRa antenna.
I have been following the exact steps mentioned in the tutorial documentation for setting this up.
However, as you could see in the attached jpeg files, I am getting large base line values (5,798.575 km). Note that the Rover and Receiver are a 10 m apart and still getting this large baseline value.
I would be grateful if someone can advise me whether I am doing something wrong with the RTK setting or not.