Ok, starting new post on same issue as previously posted.
So, I am getting the "PreArm: Inconsistant Compass Error" after doing the Live Calibration which at the end of the process, there are zero errors for Compass 1 and 2 and 99 errors for Compass 3, which I would expect, as it's not present.
That said, here is a screenshot of attempting the Onboard Mag Calibration, which does not appear to work.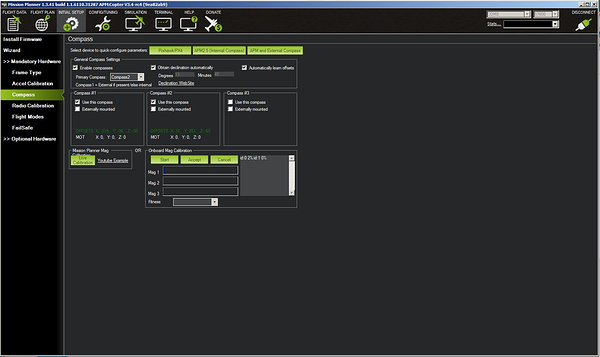 And the error message on the HUD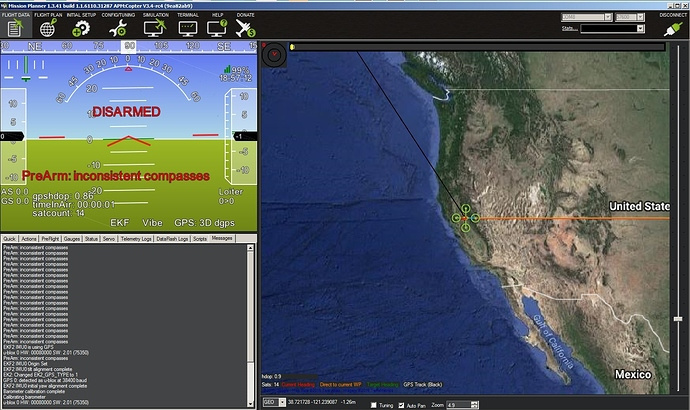 Regardless of numerous reboots after the calibration step, as long as there are two compasses selected, the inconsistent compass error message appears. At least that has been my experience. Disable one of the compasses, and using only one compass, either Compass 1 or Compass 2, the error is removed, as there is nothing to be inconsistent with.
What I did find, as a workaround, is to disable Compass 1 and only use Compass 2. No more inconsistent error message.
What is the downside to operating with only one compass?