OK I've finally got this thing figured out. I just collected some data that was off 1.2cm, thats a 'maybe I didn't quite level the pole perfectly' type error, altitude was off the same distance just amazing accuracy for what I need. Here's a screenshot of it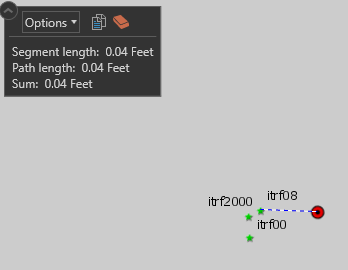 I wanted to share my settings for those who come to the Reach RS+ in my single rover situation and don't care to fumble around trying to figure it out like I did
Settings for the RS+ Rover
RTK SETTINGS
Positioning mode: Static
GPS AR mode: Continuous
GLONASS AR mode: On
Elevation mask angle: 20
SNR mask: 35
Max acceleration: 0 for both vertical and horizontal
GNSS select: all checked but BEIDOU
Update rate: 1Hz
Correction input
NTRIP
Mount Point: VRS_RTCM31 (someone told me CMR is trimble proprietary?

CMRX and Plus didn't work for me in any case)
Format: RTCM3
Check Send NMEA GGA messages to the corrections provider
(Obviously these will be different if you're not using VRS, have some other input method.)
Position output
BT (bluetooth, you must use an Android device for this to work, i've not tried it with Collector on my Win10 laptop but that might work too)
Format: NMEA
You will know this is all working right when you go into Status and see numbers for ROV: and BASE: and your solution status says RTK FIX, which may take a couple minutes. Under RTK parameters before you capture a point you want to see the age of differential as low as possible, AR validation ratio as high as possible and baseline? I dunno…baseline was all over the place and didn't really have any correlation to my accuracy from what I could tell, that might have to do with my corrections which I'll get to now.
ArcGIS Collector Settings
Reach RS+ works in WGS84 only, but in the USA we use GCS_NAD83_2011 till 2022 for some reason so most likely if you're in the US your corrections from your RTN are going to be in the wrong datum. Luckily, they aren't THAT different and we can make it work without buying more stuff. To make it work you'll want to author a map in ArcGIS Online in WGS84 (just search for an ESRI WGS84 basemap and replace the basemap that you have) then in Collector's All maps screen hit the 3 dots in the lower right and go to Settings
Collection
Streaming interval: 1 sec
Style: Single - Collect a single feature at a time
GPS averaging: OFF
Location
Accuracy: 10cm
95% Confidence: ON(? Not really sure this does anything useful)
Location provider: Here's where you'll see your rover if Bluetooth is working right, make sure you add in the antenna height to the bottom of the receiver
Location profile: OK here's the important part
GNSS Reciever Coordinate System: GCS NAD 1983 2011
Map Coordinate System: GCS WGS 1984
Datum Transformation: wgs_1984_(itrf08)_to_nad_1983_2011 (you can see above this transformation is the best in CONUS, I tried everything)