Hi
According to "https://docs.emlid.com/navio2/dev/pinout/", IO17 and IO18 pins on UART are available. i am trying to install a turn-off switch using IO17 as shown below.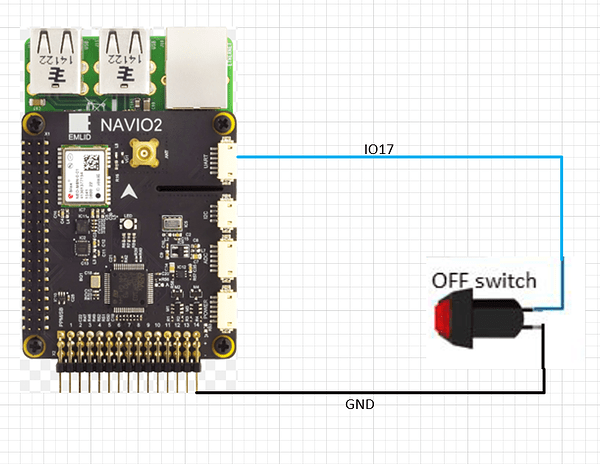 In addition, i am using the following python script on RPI4-8GB with navio2 and latest image as shown below to utilizer IO17 for ON/OFF switch.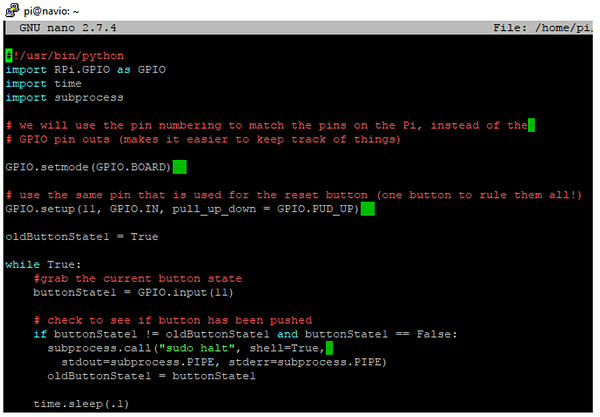 In the end regardless if the button is physically connected to IO17 via UART or not, running the python script immediately shuts down the RPI. Please help me understand the following below.
what is correct way to utilizes free gpio 17 and gpio 18 that are available on UART?
Are there any setting that needs to changed in navio2 or in GCS (Mission Planner) before these free pins can be used?
Where do i find the documentation on how to use free GPIO pins available on Navio2 UART Connector?
Why does RPI shutdown as result of executing the provided python script?
How do i fix this shutdown problem ?
i look forward to your feedback/answers. Thank you