Hi all,
I try to follow Emlid instruction about how to set up mission planner. But I still have no clues what I should do. Please give me some help.
Product: Navio2, Pi 3; I connected Ethernet cable with pi and I do not have telemetry.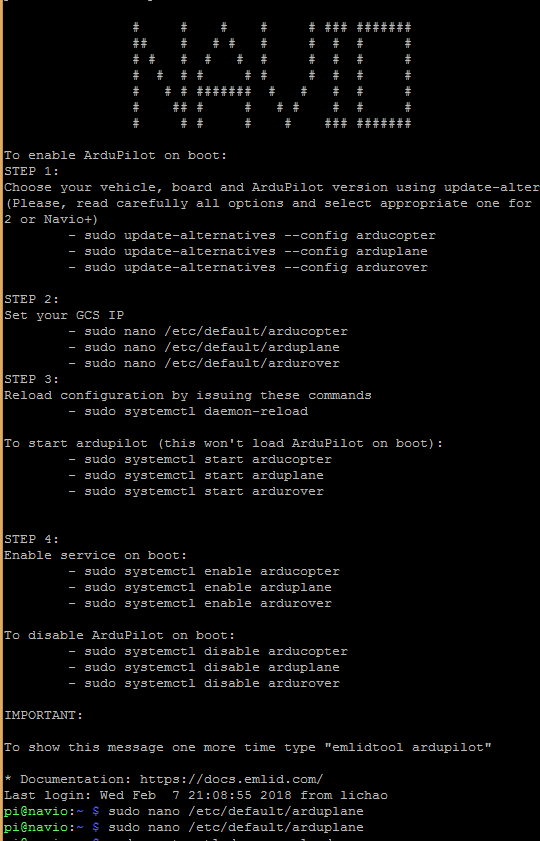 What I have done so far
: SSH in and I can see navio letters asking me to do four steps, so I did follow. Then type sudo start arduplane, nothing happened. So I opened mission planner to check, nothing happened. Some one said I have to download ardupilot, so typed apt-get install navio2. Now gets this.

Do you know what I should do or check next?
Thanks in advance.