I'm trying to process data from a drone mounted Emlid Reach to give me accurate locations of camera triggers - but I'm struggling to get good results. This is what I'm getting: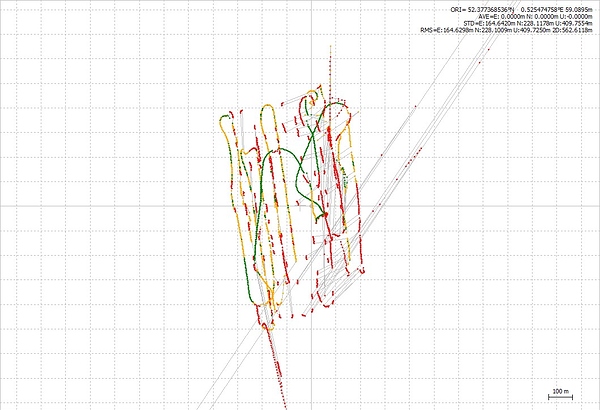 How can I process this data to get better results???
My setup:
Fixed wing drone with Pixhawk flight controller
Emlid Reach with Tallysman antenna, mounted on the top of the UAV with a 10x10 cm ground plane
Camera is a Sony a6000 with a hot shoe feedback cable to the Emlid
NTRIP data streamed over LTE mobile connection from a paid service (UK based), base station is ~4km away
NTRIP corrections are fed to the drone over the telemetry radio using Mission Planner
My hardware setup follows the guidance in the Reach docs for ArduPilot integration.
I processed the data using Emlid RTKLIB following the instructions in the Reach docs for GPS post-processing.
Can anyone tell me where I'm going wrong?