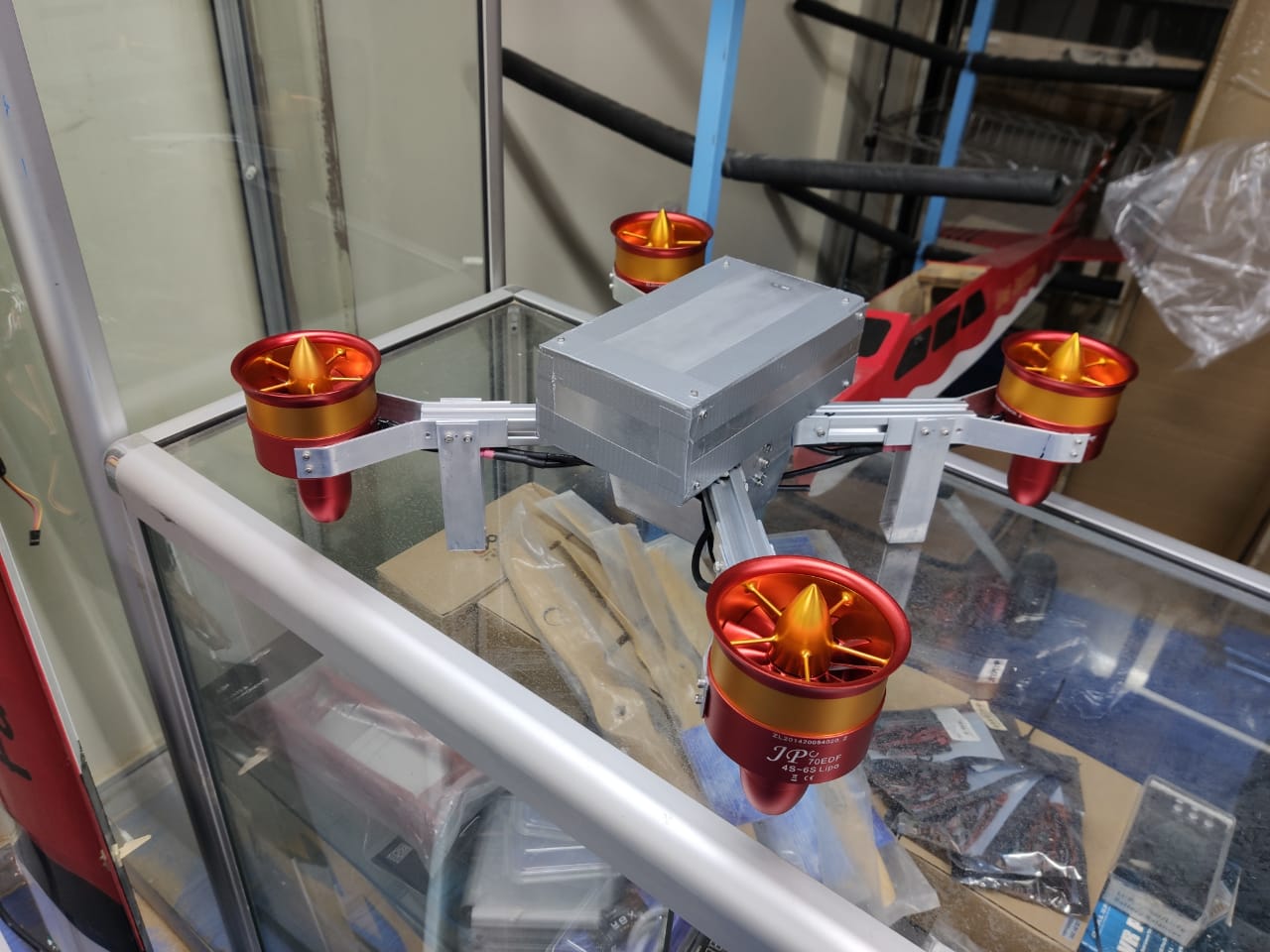 For the above drone arms can be extended for using with 4008 motors and 17.5 inch propellers - without the need to change other components (battery, FC, ESCs, etc).
The central part is a module and arms are modular.
I believe this is the first in history extendable modular drone.