First time setting up Navio2+RPI3.
There was no issue with downloading the image and flashing to SDcard. I am also able to SSH.
Now I am on this page, where the confusion begins.
I have followed all the steps but couldn't find how to get to this window?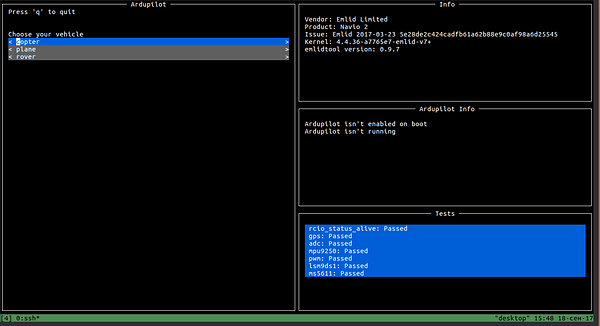 Though following all the text commands worked OK without any issue.
I also tried to run "emlidtool test", which gave the following output.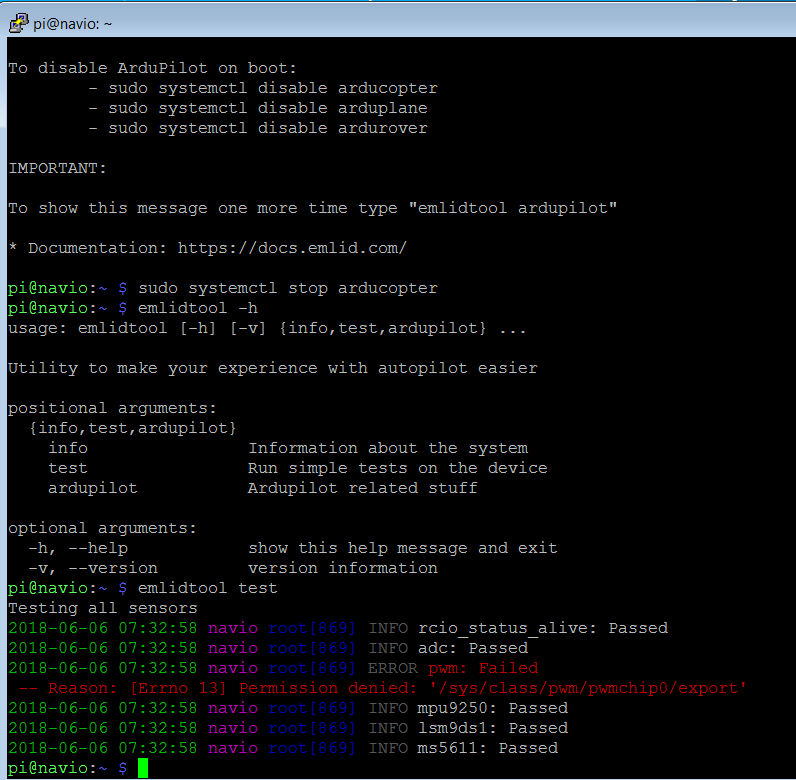 As of now Navio2 is connected to RPI3, no other peripherals (receiver, ESCs, GPS etc.) are connected.
And it's configured to run Arducopter 3.5.5 on Navio2.
[edit]: the "pwm permission denied" issue was resolved after using "sudo emlidtool test"