Hello, I'm new to using Emlid reach.
I am a surveyor using my Emlid Reach for collecting land points for topographic mapping and so on.
however I am having difficulty starting a survey, there are some doubts about the configuration.
It is necessary to enable the "log" when starting the survey even though it is RTK, if so, which ones should I enable in both BASE and ROVER?
2.What data do I need for post-processing of both the base and the rover?
Considering that in a RTK survey the rover loses the signal from the base, it is possible to collect the point in static, if so how? and is it possible to process it with the base?

After you have done the post-processing in the RTKLIB it is possible to export in a table form the coordinates of each point with its sigmas (standard deviations), including latitude, longitude and altitude precisions? shape the image below: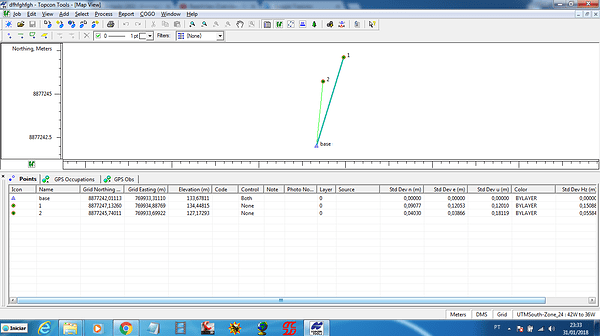 If I collect points in the "SURVEY" with the "LOG's" enabled does it record the points separately for later post-processing, generating the raw data of each point within a single rinex? or does it record everything and then unzip it does it separate the dots?
If it is possible for you to respond, take a step-by-step on how to perform configuration and collection of points and post-processing. if you have a videotape much better than already thank you.
I have read and studied the tutorials (DOC) of the company but still I have doubts, there is no video tutorial for these situations, it would be very useful if they created them because I would solve many questionnaires.
They are questions more questioned and experienced by surveyor.