Hi, i have a navio2 with the latest image from the docs. I have used it for auto flying mission. But, it is so often to have GPS no fix,… So i want to use an external GPS that connect to UART port. But, before i used this UART port as telemetry.
Now i test the telemetry with USB to TTL (YP-01) with configuration 5v to 5v, Gnd to Gnd, Tx to Rx, Rx to Tx. I have change the arduplane configuration like this…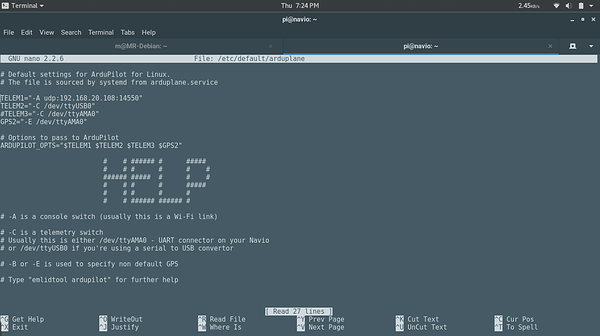 I have also try all USB port and still cant get to connect it from Mission Planner. The telemetry is from 3dr, and they are connected but not transmitting data (Only green solid light show).
Is the USB TTL the problem? thanks…