Hi all,
I have my two reach devices up and running as a base and rover for PPK UAV quad mapping. Base reach was on a tripod collecting data before during and after 3 flights. Had good fix for most of the flights.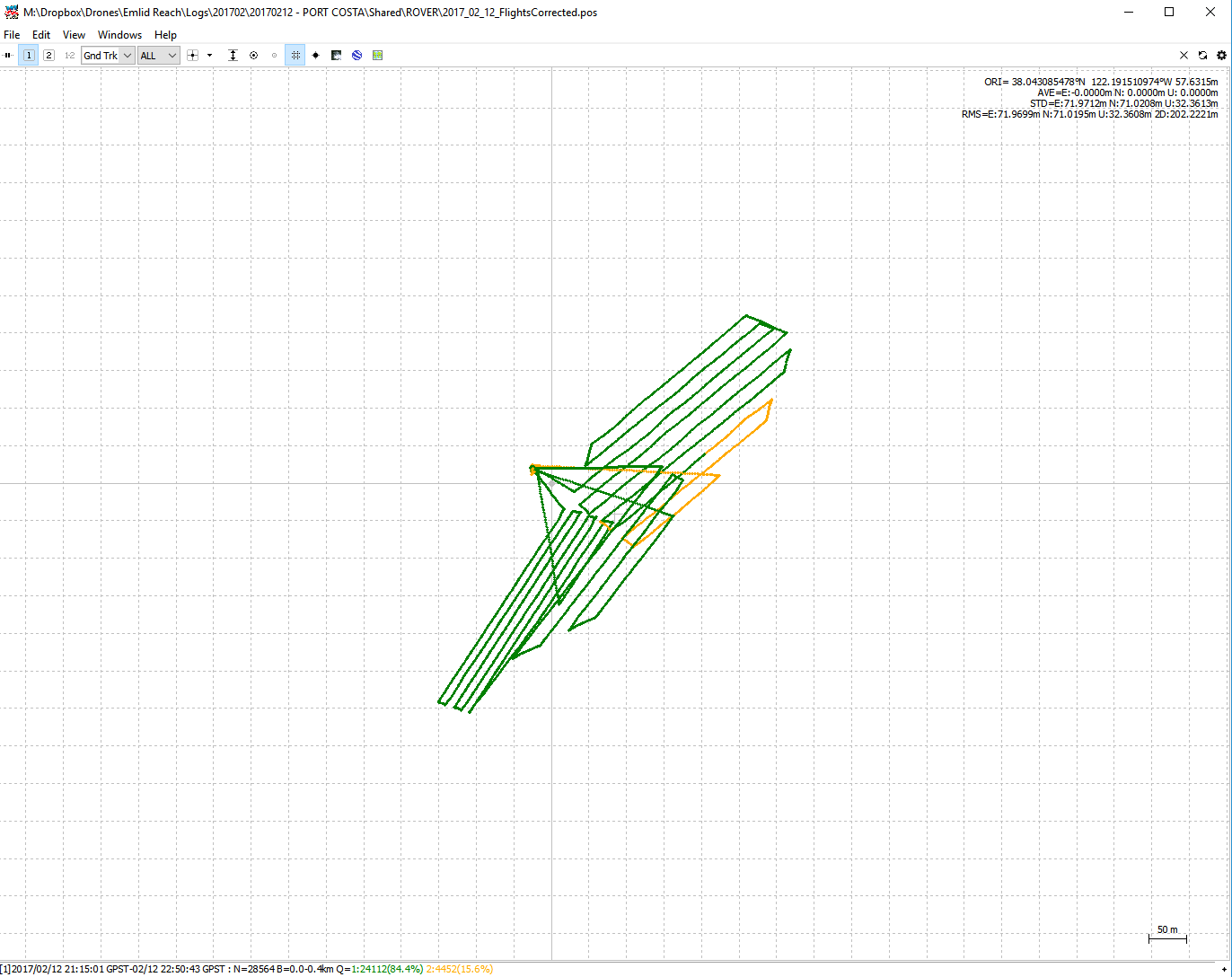 Camera (Ricoh GR) was triggered at 2 second intervals with the tuffwing hotshoe cable installed and connected to Reach.
Used the patched RTKPOST version 2.4.3 b26 to correct to my base station. Also tried using the patched RTKCONV to convert raw to RINEX.
Using the following Reachview: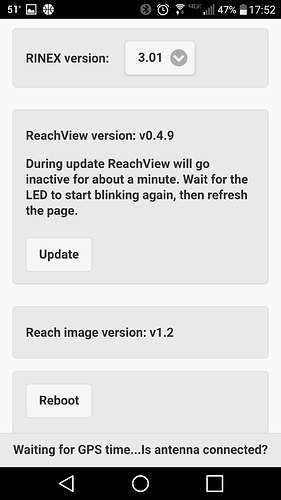 PROBLEM IS: After corrections I can't get any events to register in the _events.pos file. All I get is an empty file alongside my corrected.pos file.
Not sure if this is a hardware problem or just the way I have done the data collection and corrections corrections. I was hoping someone could take a look and see if there are any events in my RINEX file? (and/or explain how to see if there are events in a RINEX file without doing processing to make it easier to troubleshoot).
Files can be downloaded here: Dropbox Link
Side question: does ReachView 2 beta support external events yet?
Thanks in advance, please let me know if you need any more info.
Scott