I followed the doc to setup video streaming. I don't seem to get any errors but I don't get a window showing the video stream.
I did the following:
Get latest EMLID raspian image
Expand filesystem and enable camera (sudo raspi-config) & reboot Raspberry Pi
On PC install GStreamer and then launch it
gst-launch-1.0 -v udpsrc port=9000 caps="application/x-rtp, media=(string)video, clock-rate=(int)90000, encoding-name=(string)H264" ! rtph264depay ! avdec_h264 ! videoconvert ! autovideosink sync=f
Launch GStreamer on Raspberry Pi
raspivid -n -w 1280 -h 720 -b 1000000 -fps 15 -t 0 -o - | gst-launch-1.0 -v fdsrc ! h264parse ! rtph264pay config-interval=10 pt=96 ! udpsink host=192.168.43.189 port=9000
IP Address is of my PC that is running GStreamer
What I get on Raspberry Pi: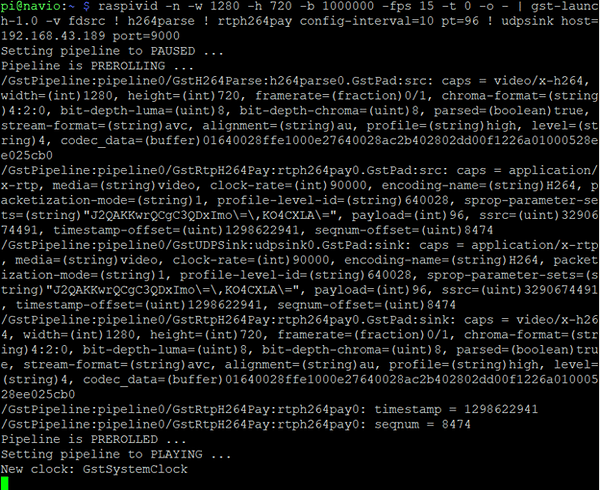 What I get on Windows PC:


No other windows appears showing the video stream.
Any ideas?
Thanks in advance for you help.