Navio2 Raspberry Pi 3 Model B Raspberry Pi Camera
Having difficulty setting up the camera to stream video to GCS. Can connect to both QGroundControl and Mission Planner. Basic setup done in QGC. Neither get video streaming.
Have no idea really where I'm at with GStreamer. Have a copy on my laptop. Pretty sure it's on the Tablet also. Have followed the setup for raspberry pi and looks like the video can stream out - pipeout. Because of the issue with the keyboards not allowing certain character sets i used Putty to access the raspberry to make the changes. But nothing happening with the Tablet or Laptop when connected. I thought because the setup for an android device looked the easier of the two I would use it. But nothing. Have tried to run a file, like described in the Docs, for the PC. Nothing doing. Just too many variables to get absolutely correct!
I'm kinda lost. I'm only connected to the home network and don't even know if i can stream to the other devices. Not sure on the frequency. I think it matters. I will be trying to source some telemetry radios and see how that goes or some other wifi. I have tested the camera and can take photos and can record video.
But honestly, I am saving for the Edge (Wish I never got the Navio2 right this minute).
Any one have any suggestions?
I thought the Navio2 was going to be kinda plug-n-play.
First it failed
Then…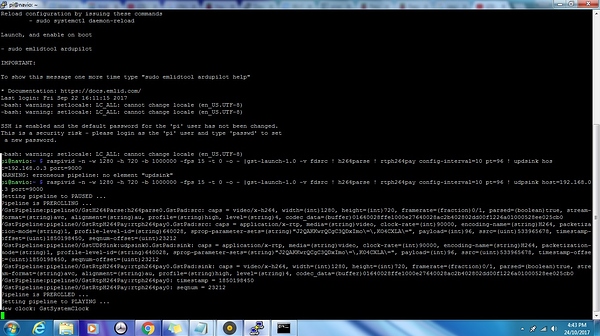 and then…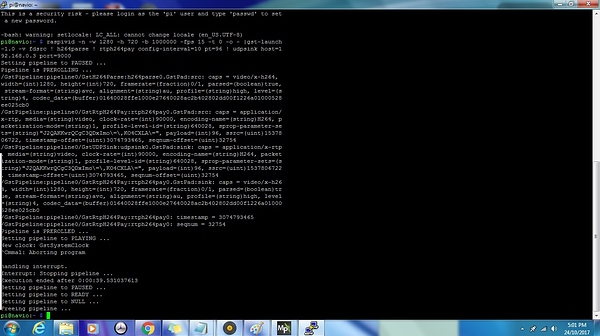 Sorry if I come across as being a bit negative. I'm very surprised and dissapointed that this has been so difficult to setup., Considering it basically hardware which i thought would come configured and just need everything to be attached and tuned then go flying.