Hi, I did a experiment using 2 Reach RS+. One for base, and one for rover.
The date (latitude and longitude) of base is very accurate after I putted it on the ground about 30 min. And base also connected to Virtual Reference Stations in my country.
And then I walked about 500 meters away from base with the rover and stopped for about 30 minutes.
The question is when I do GPS post-processing following the tutorial:
https://docs.emlid.com/reach/common/tutorials/gps-post-processing/
the location of rover offsets several meters.
The result is not very well.
Can somebody tell me what mistakes did i make?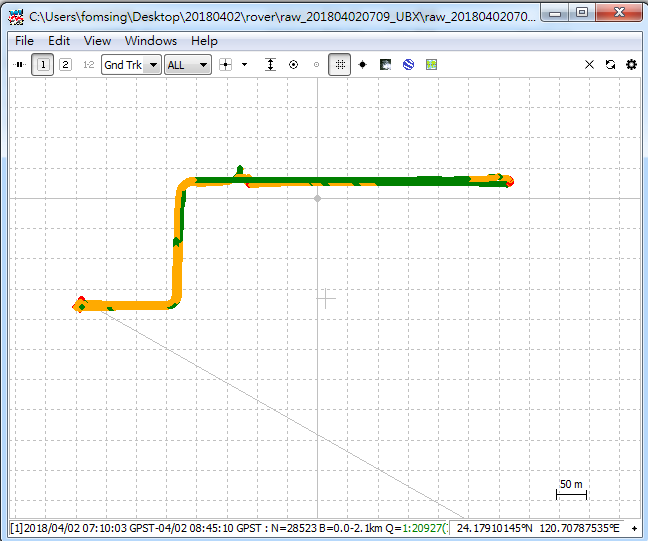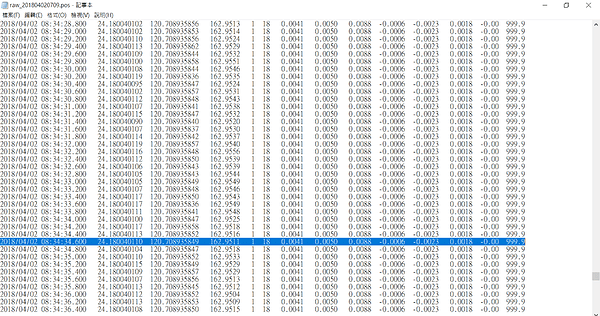 For example: at 2018/04/02 08:34:34.600 the rover's location is (24.180040110, 120.708935849), but the real location is (24.180172, 120.708962).
The following is compression file of base and rover:


THX