Hi all,
Thi is the first time I am here and first time using RTK. The new Reach kit has arrived and we are looking at getting the start. It's connected to a laptop running Windows 10 and Chrome browser. However, we couldn't get through Reachview updater. Here is the screenshot.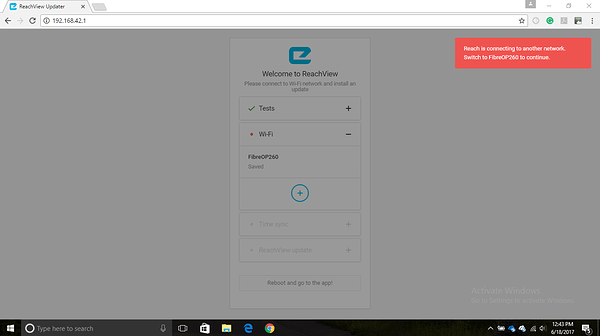 We tried to switch to my home and work wifi networks, then the screen is: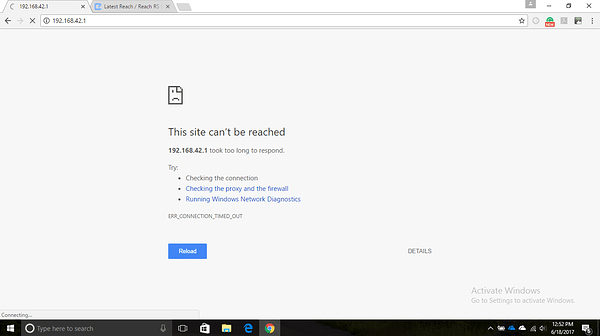 The windows network diagnosis says the device is not responding;
The LED remains solid green color.
Could someone please help us out of this? Thank you very much in advance.