Hi all.
I am trying to get a 'fixed: Q=1' solution using my PPK system. I am getting 'float: Q=2' only.
I attached base and rover ubx files below.
Here is my base sat vis tab.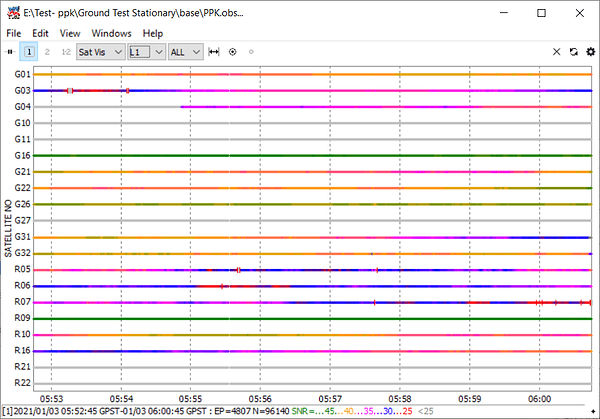 Here is my rover sat vis tab.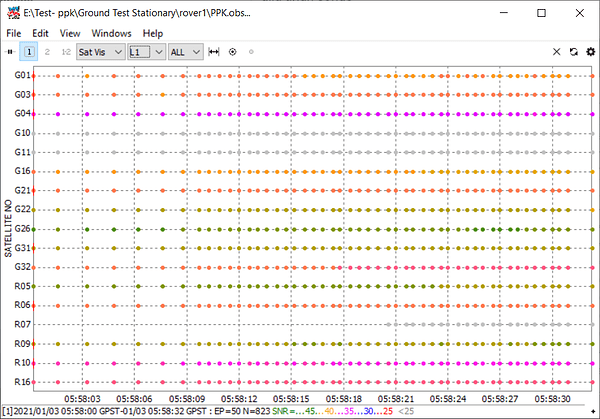 (Forum is not letting me upload ubx files since I am a new member. I don't know what it takes for me to have the access)
I didn't get any fix in my flights. So I collected both rover and base logs with both the antennas at rest hoping it would give fix. But it didn't. Can someone please help me with debugging steps?