Originally published at: https://emlid.com/establishing-avocado-orchards-reach-rs/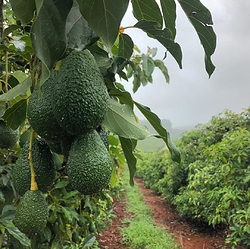 Allesbeste Farm is located in Tzaneen, Limpopo in South Africa. The farm is owned and managed by the Ernst family which history goes back to 1927. Today Allesbeste implements the best farming techniques and is well-known for producing litchi, bananas, timber and, of course, avocados.
Allesbeste was introduced to Reach RS when the team was developing the workflow for establishing new orchards. Basically, drone mapping with GCPs is used to get exact topography of a proposed orchard site. The drone data is passed through a model which plots out any changes that need to be done to the topography before planting.
For instance, if there are areas that are too steep, it could either propose that soil should be moved from one point to another, or it could propose and map terraces that should be made. These correction points will be geolocated and will then be accurately staked out using Reach RS.
After all the corrections have been done the drone will fly over the site again and the new data will be passed through a model that will plot the tree positions according to specified plant spacings and the topography. Reach RS then will be used again to stake out each tree position.
Edrean Ernst from Allesbeste kindly shared the workflow overview for establishing the new orchard with the help of Reach RS. Check the slideshow on our blog to see how Allesbeste designed and built its new avocado orchard!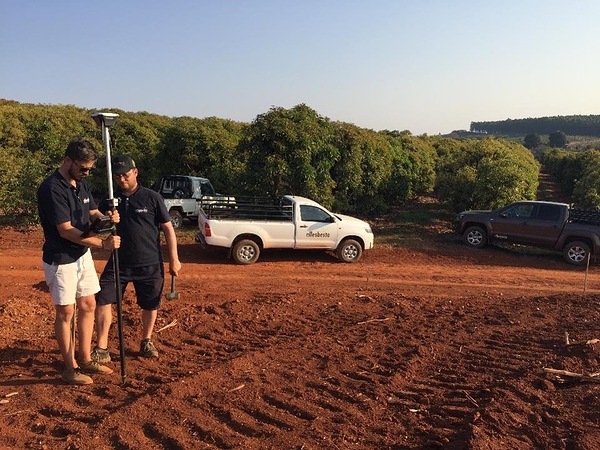 We are very happy with the Reach units so far. We have developed most parts of the workflow and finished our first orchard's development. The Reach units are used to geolocate GCPs. If the topography is deemed too steep, then we will design terrace rows on QGIS. These terrace rows will then be staked out in the real world using Reach again. The earthmoving equipment will then come in to create the terraces. The area is then flown and modeled again. If we are happy with everything then we will proceed to map out the tree positions on the terraces using QGIS. This will then be sent off to the irrigation designer who will provide us with an irrigation plan according to the layout of the orchard rows and the topography. After this, the irrigation system is installed and the trees planted. — Edrean Ernst, Allesbeste
All photos are courtesy of Allesbeste. Allesbeste Boerdery website: http://www.allesbeste.com/