I am totally new to building a drone, but I started working on constructing one with a Navio2 connected to the raspberry pi 3. Everything was working great: I could start ardupilot, connect to it through Qgroundcontrol and set up the sensor and motors that I had connected with no problems. I shorted the circuit at some point and messed up the Navio2. I ordered a new one and started setting it up again and ran into a few problems.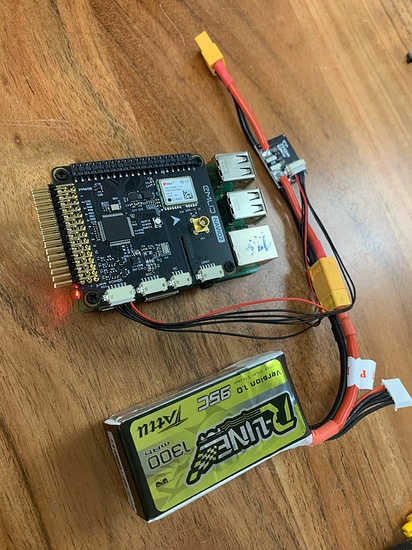 First, when I ssh to raspberry pi and run the "sudo emlidtool ardupilot" I get the error "ms5611: Failed-- Reason: No connection". I don't really know what this means but someone else on line had the same problem and reflashed the SD card. I tried that (a few times) and the problem persisted.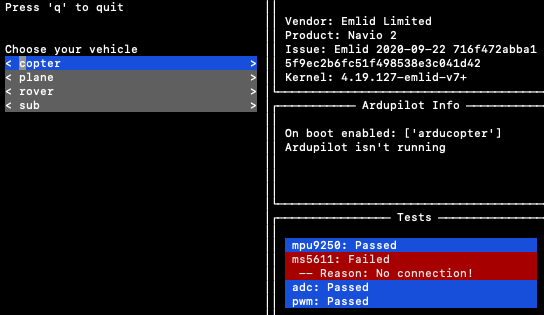 I then still tried to start arducopter and connect the raspberry pi to Qgroundcontrol. When I did so, I get the error "Vehicle not running the latest stable firmware! Running 4.0.3, latest stable 4.0.7". I don't really understand how this could be because the image I downloaded onto the SD card was the image on the Raspberry Pi configuration page of the Navio2 docs on the Emlid website.

I can't calibrate any sensors and sometimes there is some error about failing to initialize the driver.
I would really appreciate any help