Hey, recently i'm trying to build new quadcopter on Raspberry Pi3 with Navio2.
And i have trouble with the distributed Navio2 Image.
I used Raspbian Jessie Image, which is "emlid-raspbian-20170323.img.xz"
After i set my arducopter configuration and start the arducopter process.
but then, after about 3 seconds later, arducopter process died.
I checked the configuration, but it did well.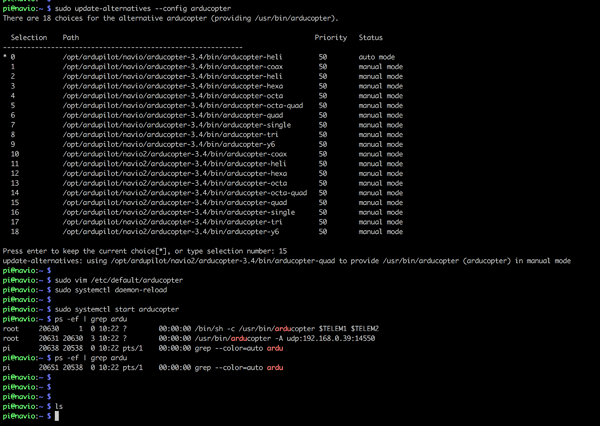 I checked the journal log, and then it logs segmentation fault.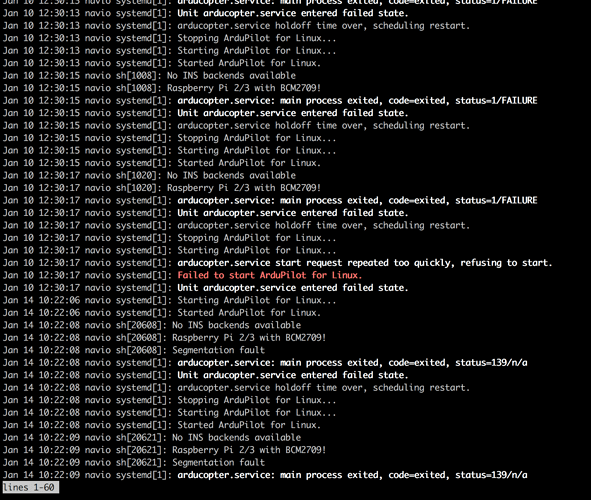 I'm not sure what i should do with this.
Is this problem related to some topics about spi and rcinput in the other writing?
Is it okay with upgrading my image?
I saw the some writings here, but i can't figure out the reason.
This is the kernel version i'm using.

Thank you guys.