I am unable to reflash my Reach RS+. I have followed the guide several time on multiple computers (all running Windows 10) but keep getting the same error. The error I receive is Error 5: Access is denied. See the image.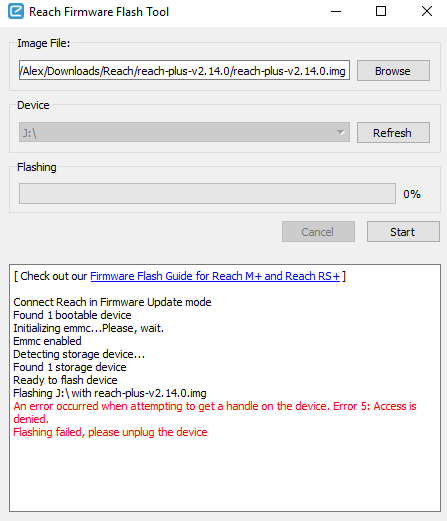 I have only used the Reach RS+ a few times.
Anyone have experience with this error?