Hello,
that post deals with importing *.pos file that are written by APPLANIX NAVIGATION devices.
I don't really know if anyone has even tested importing into EMLID STUDIO *.POS data from APPLANIX EOM board.
One of our colleague did that try…
and it is surprising that a simple drag/drop of a proprietary applanix *.POS file format into EMLID STUDIO leads to that kind of display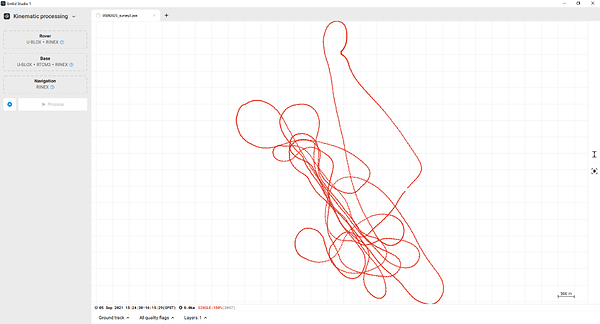 So the question is :
Is EMLID tech team aware of that interoperability with Applanix proprietary format ?
The proprietary applanix *.POS file format looks like to be a binarie format.
I tough EMLID STUDIO was only able to import RTKLIB ASCII format…
@EMLID STUDIO tech team : Would you please comment ?
thanks,
antoine