Hi everybody,
I am a drone surveyer who bought an Emlid RS2 in order to plot GCPs to make accurate maps, and I have a question with regard to the PPK process and the benefit of multiband.
My workflow is straight forward :
I implant a local base by collecting data from a single point and post process it in RTKLib with a CORS Base Station RINEX.
Results are quite unexpected :
I get a Fixed Q1 solution when post processing with L1 only and only Float Q2 solution when post processing with L1+L2+L5 in RTKpost options.
Graphs are here under :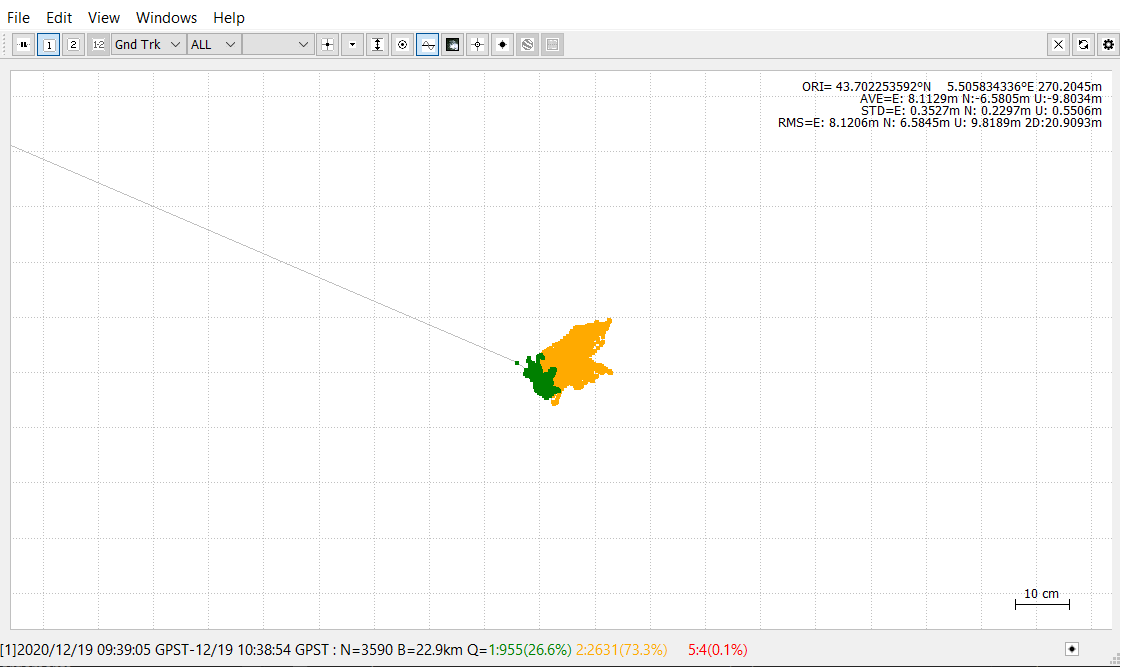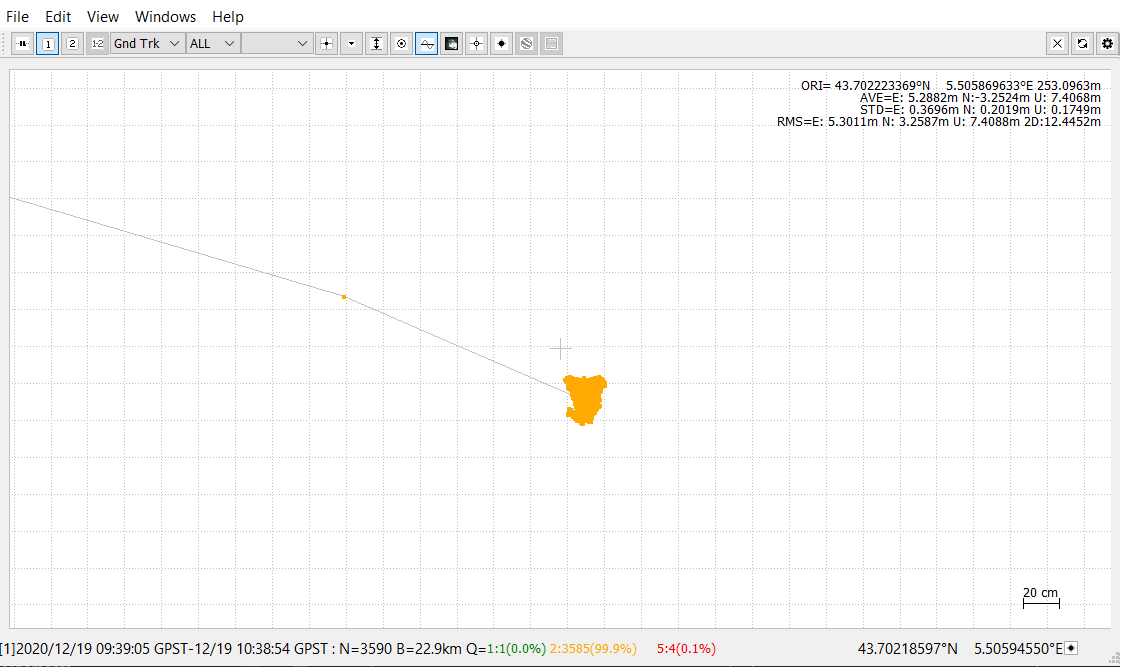 Considering these results, am I doing something wrong when trying to use multiband ?
What is the benefice of using multiband and RS2 vs RS+ in this case ?
Why do I get better results when post processing with single band ?
I thank you in advance for your time and answers.
Luc