After updating the firmware to the latest version, I noticed errors in tests number 2 and 8.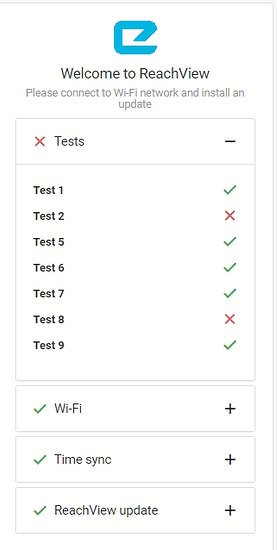 I have tried to update several times, however it is impossible to access the RS2 settings after the update. After opening ReachView, it cannot access the RS2 settings, it only recognizes and displays the name and MAC, and cannot access the settings panel (smarthfone and Emlid RS2 are on the same network).
Note: I followed all the configuration and update procedures available at https://doc.emlid.com.br/reachrs/common/reachview/firmware-reflashing/.
Can someone help me?
Thank!