I am making a autonomous boat.
And want to get precise position with Emlid Reach GPS.
I tested with ReachView app which operate on Internet browser.
And now I am trying to connect Rover and Base with xbee moudule on each side.
It seemed to work(Base sending information… you can see that led blinking) but… when I check GPS information with ReachView, it shows me only Rover - information (Status - single). There was no "STATUS" change…
So I checked with TCP protocol and it worked so well…
Here's the pictures.
Somebody who already figured out this problem, please help me out.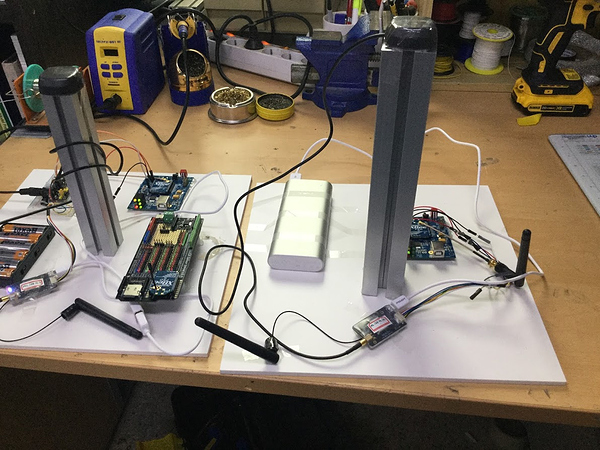 And this is the config screen shot