ok first google this
https://www.google.com/search?q=juniper+geode
many of you have likely seen this before. the device is not that different from the RS+ but it is much more expensive. it is also a little smaller and can be mounted on a bracket that can be attached to a basic field computer/tablet/ipad/smart phone.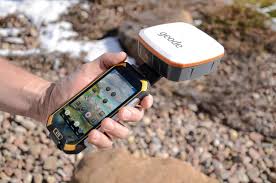 Emlid please think about building this. (just the receiver and the bracket)
call it the RS+ Mini
and in my opinion just make it a good SBAS based receiver and leave off the RTK. but leave the ability to log raw data and post process against a RS+ base station. so then maybe build it on a different board and get the price down even lower. maybe go for a slightly smaller antenna. maybe, if you can, go to a more user serviceable battery. i know allot of people doing field data collection on Ipads that would like a better solution than what the other companies are offering.