Okay still waiting for protocol converters for Trimble ez guide 150 project, so i decided to check out M2 integration into AG Open GPS.
@farmerBrianTee and friends wrote a really great guidance program here I am considering ditching Trimbles / Mainstream all together if it performs. Need to start looking at building the steering Hardware. I really got to go visit this guy one day. I also have to learn to code.
M2 Integration into Ag Open Gps is suuuuuuuuuuuuper simple, and Super cheap!
Step 1 Get a TTL to 232 converter board.
Step 2 Wire Like so,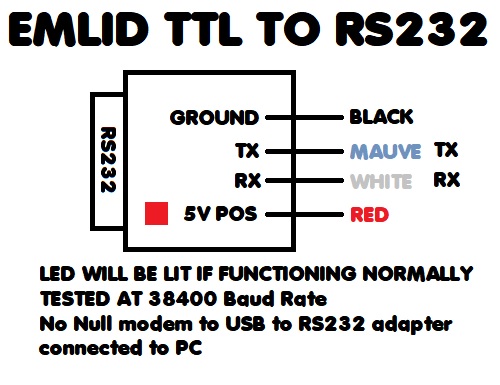 Step 3 Power up your Emlid and Laptop make sure comm settings are the same. I have the Emlid connecting to AG Open GPS running on my Laptop connected through a serial to USB adapter. the Double gender benders are to space out clashing screw terminals nothing else. As you can see the TTL to 232 adapter has its little red LED lit, shining through the electrical tape.

Step 4 Ag Open Gps magically takes the GIGANTIC NMEA WAD spewed out by the EMLID M2. I cant stress enough how handy it would be to be able to pick individual NMEA Sentences, and change talker codes especially at higher refresh rates.
Step 5 Question your own reality and why you are dumping big cash for Mainstream Ag Guidance. Once I get more free time in winter i am building a steering motor to field test. EMLID / Ag Open GPS may be the biggest thing to happen in agriculture since Harrows were invented.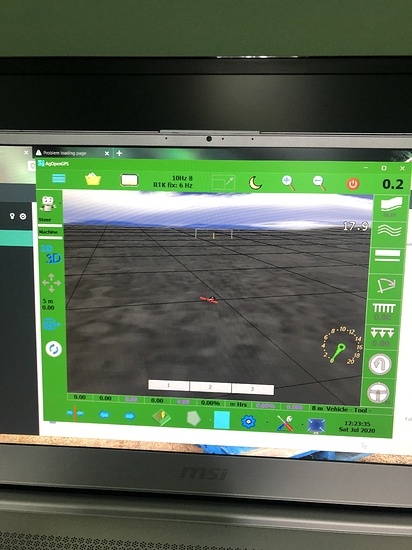 The M2 is pretty awesome gets an RTK fix inside the house, sitting in an east facing window. So excited to use these on a tractor.
I only have the GPS outputting at 5Hz, but AgOpen GPS can support 10hz in V4.
So buy some M2's they work great with Ag Open GPS.