Hi,
I am trying to use rtklib in CLI mode by using the app rnx2rtkp. The GIT version is b33 downloaded from https://github.com/tomojitakasu/RTKLIB/tree/rtklib_2.4.3 .
I compared the result the rtklib b33 version downloaded from https://files.emlid.com/RTKLIB/rtklib-qt-linux-b33.zip.
On same data set I got over 96% Q=1 when using the Emlid b33 code. Using rnx2rtkp from github I got 4.8% Q=1.
So I save the configuration I used on the Emlid b33 version and used with the -k` option in rnx2rtkp`` to make sure the configuration is identical when I use both the Emlid and the CLI version. I still saw the same differences mentioned.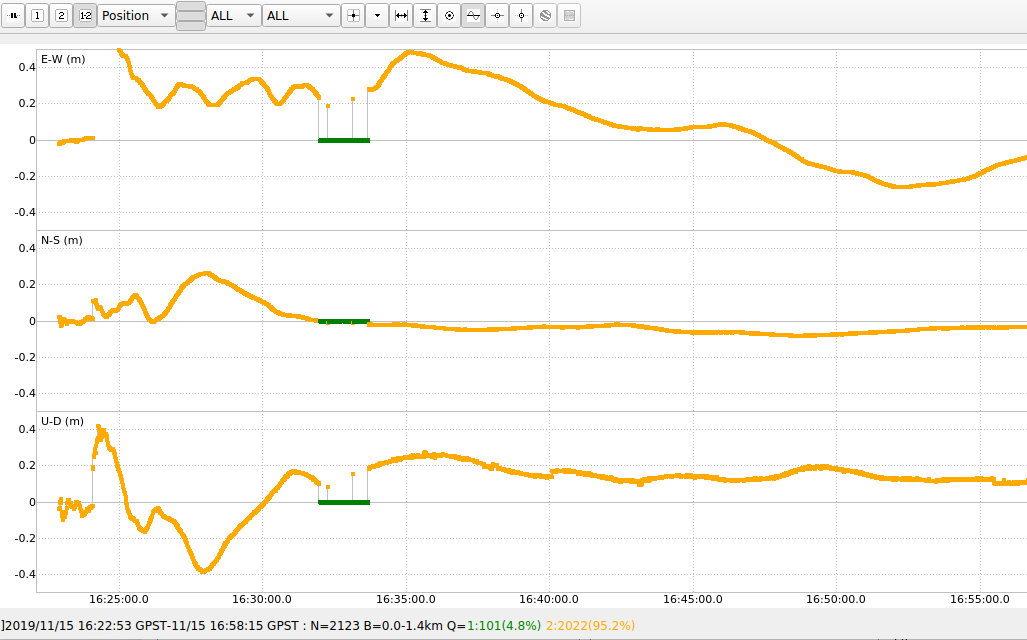 Any pointers on this issue?
Data: