Originally published at: https://emlid.com/emlid-geosmart-asia-locate-2018-australia/

 
Emlid and Mangoesmapping (Australian dealer of Emlid products) are exhibiting at GeoSmart Asia and Locate, the Asia-Pacific's premier geospatial conferences coming together in Adelaide, Australia, from 9-11 April 2018.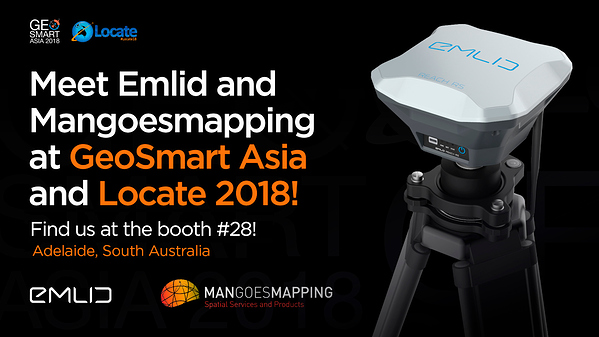 Stop by our booth #28 to learn new ways of bringing accuracy and efficiency to your projects with Reach RS! Visit our Events page to register for Reach RS seminar on the first day of the event! Join the seminar >>
If you'd like to arrange a meeting during the time of the exhibition, please email us at info@emlid.com or use the contact form!