Hi,
I calibrated my navio2 and performed two flight tests which finished with crashing.
I analyze the file logs as follow. In both situation the error that preceded the crash with
EKF Check: Bad Variance Detected
In the first flight, I sent the GUIDED mode and using QGroundControl with Telemetry, the drone took off and then it move into an unexpected direction and position quite fast, and then crashed at the same time I sent a LAND command to the drone.
This is the log file for this flight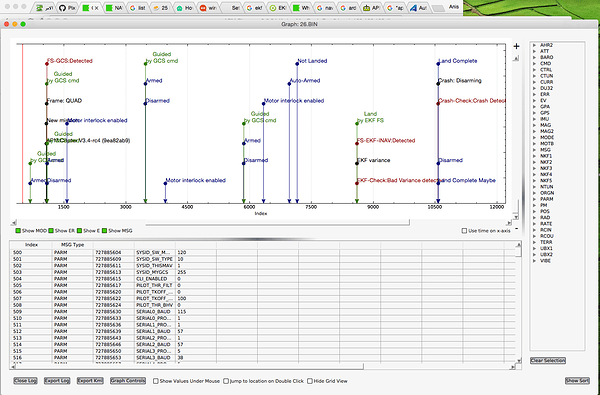 In the second flight, I used the RC to take off in ALT-HOLD mode, then switched to LOITER, and the drone was maintaining well its position and altitude for a few seconds.
Then, when I sent a LAND command, I got exactly the same error EKF Check: Bad Variance Detected as depicted in the following log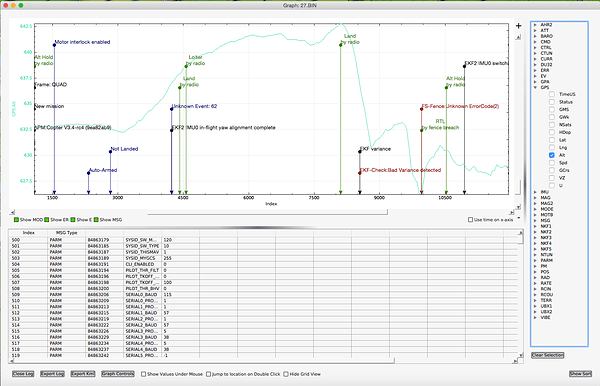 The drone crashed and one frame was broken.
I could not understand the reason of the problem because I made all calibration carefully before I made the flight test, and with remote control, I did not noticed any problem, only when I issue the LAND command.
Any help on this worrying matter?
Thanks
Anis