Hello,
I have a Navio2 and an Emlid Edge.
Navio2 Arducopter version is 3.6.4 and I enabled Oneshot125 with first 3.6.0 release. When looking at the log, there is no apparent change, MOT_PWM_TYPE is set to 2 (Oneshot 125) and Servo 1 to 8 limits are set to 1000-2000. ESC are OneShot capable and calibrated to PWM1000 to 2000). Log RCOU are in the same range than before enabling Oneshot125.
Log Navio2 281218—OctoQuadX-v3.6.4
https://1drv.ms/u/s!AlTaMbgj9DGH1Ami1HYWdcJz6z9C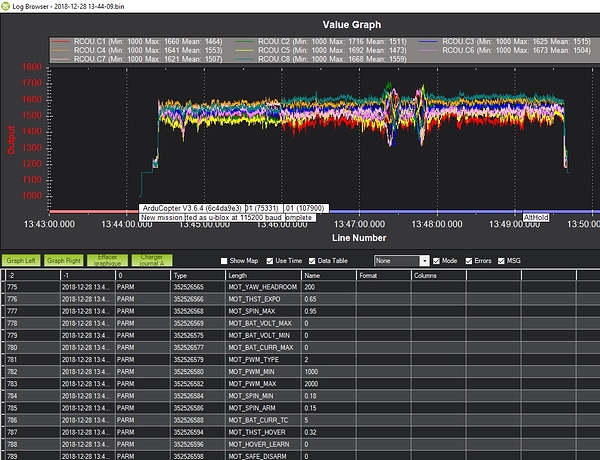 Edge Arducopter version is 3.5.5 and I enabled Oneshot125 today. Settings and ESC are the same as Navio2. There is a change il the log: RCOU is in the Range 125-250, coherent with Oneshot125 enabled.
Log EmlidEdge 301218—HexaY6-v3.5.5
https://1drv.ms/u/s!AlTaMbgj9DGH1Ah8yK65S41ZQgtq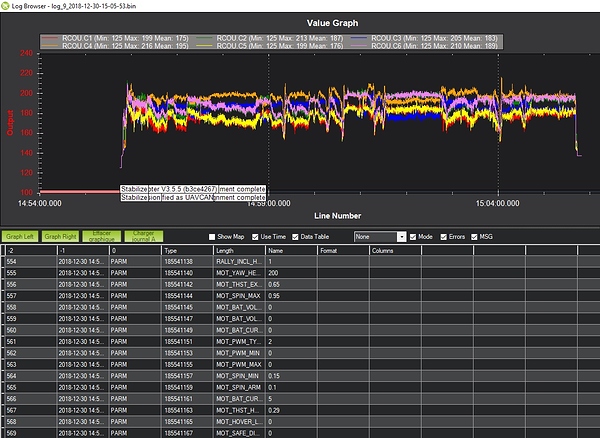 If you have any clue about these results and confirm or not if OneShot is really active on the Navio2? Is it code related or is there any problem preventing Oneshot enabling on the Navio2?
I use Mission planner to set the Navio2 and Edge QGControl for the Edge.
Thanks for your help,
Marc