Hello,
I have found a few discussions about this theme, both on edge and navio2. I understood both flight are not compatible with Frsky passthrough telemetry (at least not advertised for it), however the "standard" mode is compatible right out of the box, according to Dmitriy Ershov:
" […] according to our tests, both Navio2 and Edge can be used with FrSky telemetry in the standard mode and work fine with it. The passthrough feature isn't supported on Navio2 and Edge right out of the box and we never advertised it should work."
What exactly do you mean by "standard mode"? Is it the Repurposed protocol?
If YES, this means we can get this data: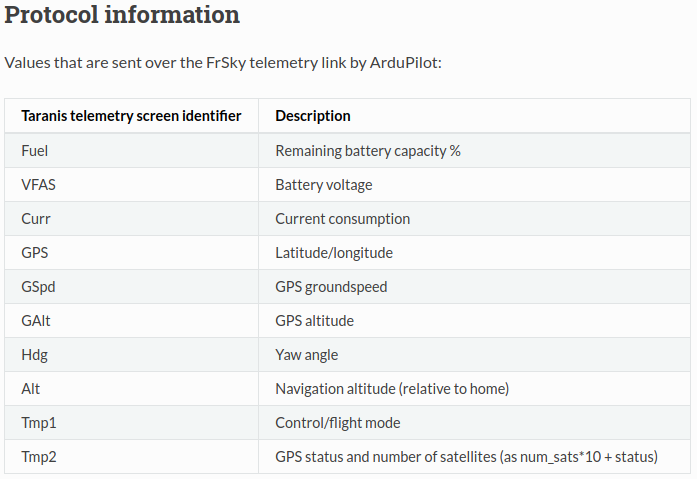 Please, confirm if this is what you mean, and if possible how to configure it in ardupilot, specifically which SERIALx_PROTOCOL is used by the RC receiver.