Hello,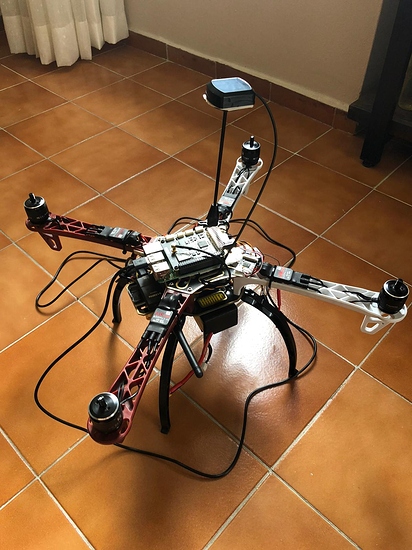 Yesterday I finished the assembly of my first drone based on navio2 and RP3+.
Although I was able to arm the drone, I got a message telling me Motors 2 and 4 do not run.
1.  All of the mandatory calibrations have been done on MP. 
2.  I checked all of the ESC-motor combos via connecting to only remote controller one by one. - All works with no problem.
3.  ESC calibrations done.

So in the Motor Test Section of MP, 2 of the motors were not able to spin. I swapped the motors from a working pin to non working pin. The non working motors started to spin so I found out that "it could have been from Navio pin. There might have been problem with signal."
I connected my multimeter to one of the working pins and non-working pins. There was a difference in Voltage and Ampere values. Photos: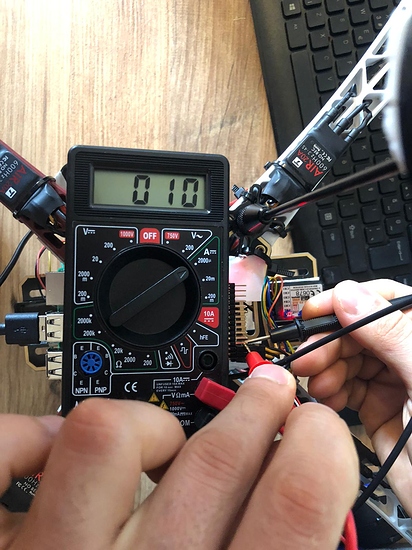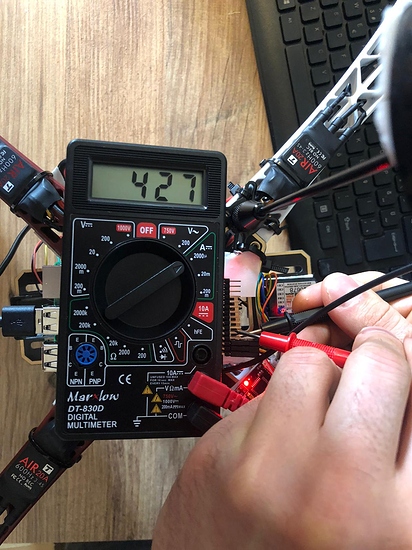 As I mechanical engineer, I am very new to Drones and electronics, sorry If I used bad language.
Any help appreciated,
Regards