I'm using ES (v. 1.3) and RTKlib (v. 2.4.3 b34) for the post-processing correction of some field points collected in a forested montane area. For each point the position has been taken as mean of 3 minutes.
Points are corrected first (in ES and RTKlib) with the same parameters and then, together with the CSV coming from ReachView3, I use Stop&Go.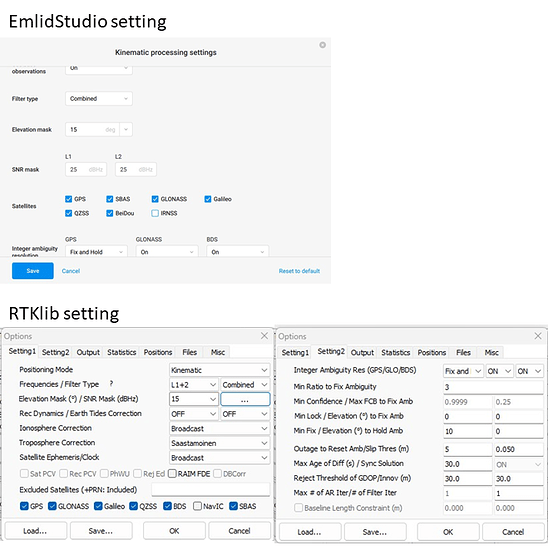 In most of the cases, ES-corrected points are closer to CSV recorded ones while RTKlib-corrected ones can get till 9-11 meters far away.

How can I know which one is performing properly? and how could two softwares relying on the same "engine" provide such different results?