Hi Emlid team,
On last friday I prepared my model in order to do the Autotune procedure, well on min 6 of the flight (at 6 mts) the model fall down and crashed to the ground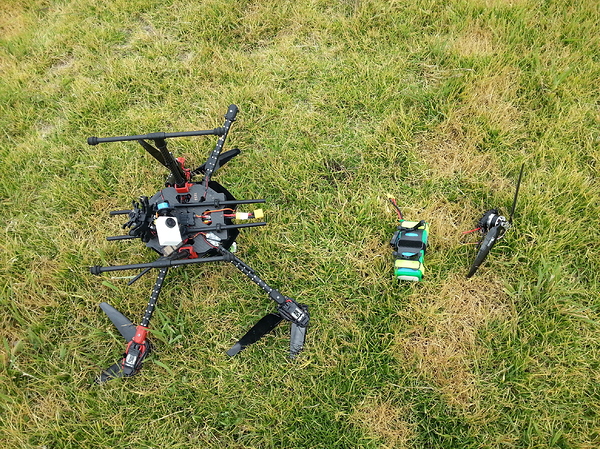 then checking the logs I cannot find what the root cause for this disaster… Could you give to me your support in order to check the logs to find the cause in order to solved? (Please find attached the logs)
Arducopter log ->
68.BIN
(2.3 MB)
Mission Planner log ->
2017-01-27 12-46-00.tlog
(1.3 MB).
My Setup are:
4S (10000mah)
Tarot Sport 690mm
Quadropter
Navio2-RPi3
Arducopter 3.4(emlid-raspbian-20161229.img)
Settings
2017-01-27 12-46-00.zip
(3.4 KB)
Additional to that I have a question, Somebody has done Autotune procedure sucesfully with Navio2? Some good outcomes and hints are welcome!
I will apreciate your soon answers mean while I rebuild the model!!