I followed the APM instructions to setup the PX4FLOW sensor with the Navio+. Then, I did the "First Flight" test to validate the values expected for OF.flowX and OF.flowY as well as OF.bodyX and OF.bodyY.
The first 3 indoors test flights were simple and successful (takeoff in stabilized mode, switch to alt-hold for few seconds, and land), less than a minute each flight. However, when I tried to do the same with the 4th test-flight, it crashed. The optical flow value just disappeared, the baro went into an unhealthy state, and the quad crashed.
I've gone through the logs (attached), but I'm still not able to figured out what went wrong (3 good flights and the 4th crashes). At this point any thoughts or comments will be appreciated!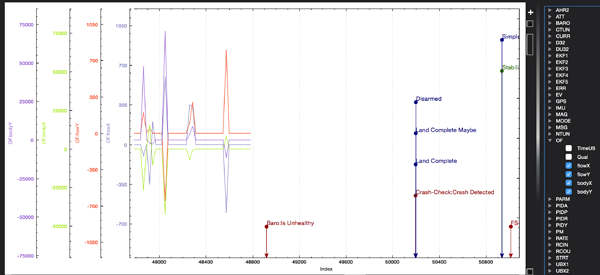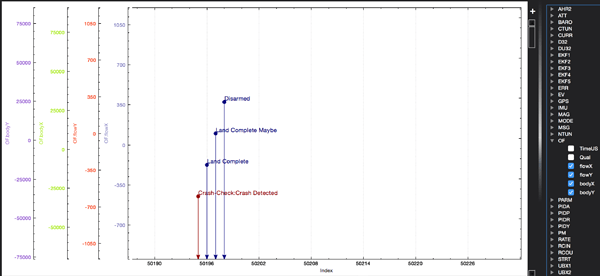 27.BIN.NAV (2.5 MB)