Hello!
Anyone having some issues when changing configurations in ReachView 3?
I have both RS+ and RS2 and i got the issue in both of the. The RS+ was in Correction Input As shown in this video 20210514_162153.zip (2.3 MB) . I tried also via the ReachPanel but i get this message: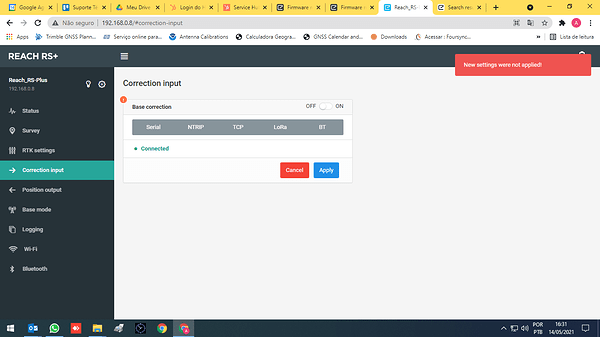 And in the RS2 was in Correction Output, i wasn't able to record the issue
but the issue is the same as shown in the video.
Anyone having the same issue?
Both the devices are in the latest version!